5 E3 2014 Wii U Announcements That Will Make My Panties Wet
5 E3 2014 Wii U Announcements That Will Make My Panties Wet

It is not long now until the biggest gaming even in the calendar year is upon us. Like every other year, I expect big announcements at E3 2014 from Nintendo. After the abysmal year the Mario Company had last year – I bet Ninty has something extraordinary behind the curtains. To be honest – I am expecting giant nuclear Bullet Bill Bomb this year.
With the certain confirmation of Zelda Wii U, a live Super Smash Bros For Wii U Tournament and Wii U's NFC proposal (likely Pokken Fighter) – E3 2014 is certain to be orgasm inducing for many Nintendo fans with these games alone. However, surely there are more new Wii U games to be revealed. I have a personal wishlist of Wii U games – if one or two of these games are announced – I will no doubt wet my panties from sheer excitement.
Here are 5 E3 2014 Wii U announcements that will make my panties wet.
[add_line height_line="1″ color="black"]
Star Fox Wii U
I sincerely hope that Starfox has not been delegated to forgotten franchise by Nintendo. Apart from the 3DS remark of Starfox 64, it has been far too long since Nintendo fans have played an original Starfox title. With the resurgence of smaller franchises (relative to Nintendo's biggest IP's) such as Kid Icarus and Pikmin – Starfox has a high chance of making a comeback. The action packed gameplay that the series is known is something the Wii U could use to appease the crowd that love to shoot shit. Plus, Star Fox is the sort of title that can use the gamepad in interesting ways.  In fact, I have written an entire article on it last year –  "Do A Barrel Roll! Ideas for Star Fox Wii U". I want a new Star Fox game complete with eye burning HD visuals, adrenaline inducing dog fights and jaw dropping Space Armada battles. However, I  have one condition – Fox has to stay inside the cockpit of the Arwing. I am not settling with any of the Starfox adventure crap again!!!
[add_line height_line="1″ color="black"]
Eternal Darkness Wii U
Alongside SSBM – Eternal Darkness was one of my first GameCube games, and forever became one of my favorite games of all time. The core gameplay hasn't aged well, but the insanity effects and the sublime lore of the ED franchise is certainly something I would like to see Nintendo revisiting with a new entry. Furthermore, a game with dark themes and mature subject matter would add much needed variety to the Wii U. Like Star Fox, Eternal Darkness can be a series that can showcase the appeal of the Wii U GamePad. If you Read my article –Imagining Eternal Darkness Wii U – the GamePad has the potential to be a tool to enhance gameplay, ambience and the overall experience of the player. I would be absolutely elated if Eternal Darkness Sanity's Redemption was announced for the Wii U.
[add_line height_line="1″ color="black"]
 No More Heroes 3
I have a love hate relationship with the No More Heroes franchise. I love the characters, the story, the humor, the foul language and the wacky doodle boss battles of the No More Heroes games. On the other hand – I pretty much hated everything else in between. Nevertheless, I would like to revisit Santa Destroy once more – slicing up goons, performing suplexes, and fighting incredible boss battles. Not to mention Sylvia tickles my fancy! Imagine that body in HD! Liberation!!!!
[add_line height_line="1″ color="black"]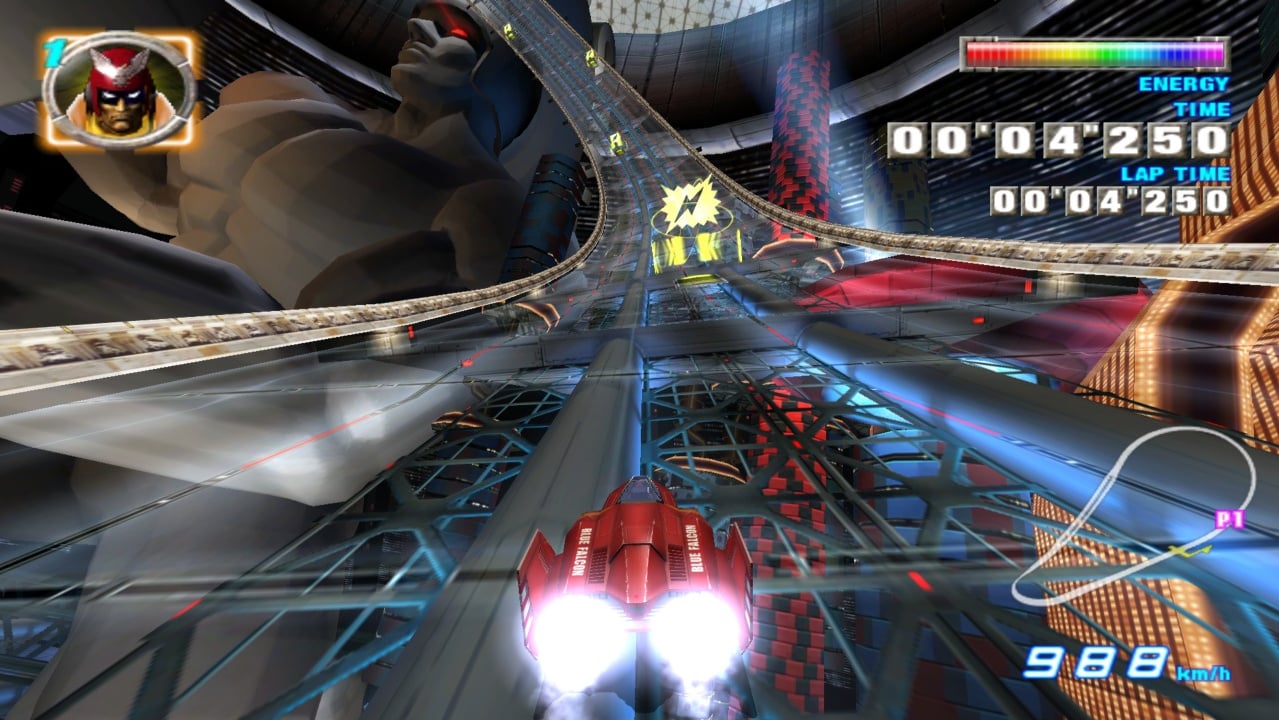 F-Zero Wii U
Unfortunately, F-Zero appears to be a dead franchise. It has been almost a decade since we have had a new game in the F-Zero series – a new installment is long overdue – that is, if Nintendo is willing to take a financial risk on what is a niche hardcore title. However, an insanely difficult and high speed racer, that would benefit from a relatively strong online infrastructure on the Wii U. Besides, F-Zero would look stunning running on the Wii U, especially if they can achieve 60FPS.
[add_line height_line="1″ color="black"]
A  Shooter from Miyamoto
Nintendo has dipped their fingers on almost every genre that the gaming industry has to offer. Funnily enough, but not surprising, Nintendo has been successful in making a quality games in each genre. However, one area of weakness for Nintendo is the First Person Shooter (FPS) and Third Person Shooter (TPS) games – a genre which Nintendo is heavily dependent on third party partners to provide. Miyamoto did once say that he wanted to make an FPS. Perhaps, Miyamoto's new IP is a FPS game. Anyway, I would like to see Nintendo challenge themselves, and put their own spin on the shooter genre (that is not Metroid Prime). The project will be so left field, that it will surely pique the interest of the game and is certain to get yours truly excited, and could be a positive sign that Nintendo is willing to try new things.