Is Reggie teasing Zelda Wii U for the VGX?
For the first time, Nintendo will be attending VGX (previously known a Spike TV Video Game Awards). Since, Nintendo never attends the ceremony – many fans have speculated what the mysterious game will be. In my opinion, it will be either Donkey Kong Country: Tropical Freeze, Bayonetta 2, Mario Kart 8, perhaps even Monolith Soft's X.
However, the rumor mill has gone wild with pictures from Twitter and Instagram that might hint to a Zelda Wii U reveal.
Firstly here is Reggie sporting a sublime and fashionable Zelda Jacket. I can't recognize that logo. It could very well be the Logo for Zelda Wii U.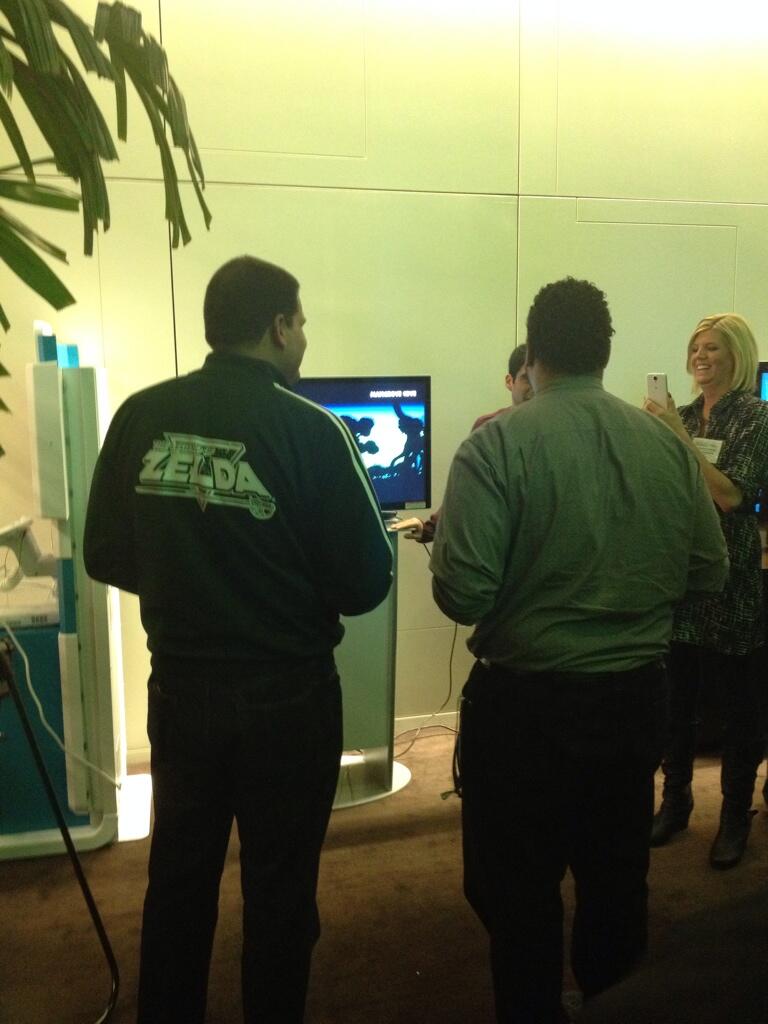 And through Instgram – we have Reggie bragging about his authentic Master Sword in his office "Yes, I keep a real Master Sword right next to my desk.#Regginator," He wrote.
Follow the link to watch the video.
Nintendo donating Zelda Wii U for Charity shared through Instagram.
Like many – I could be looking too hard for something to get hyped for. However, I find it a little peculiar that today's event had a Zelda theme to it.
Let me know what you think.